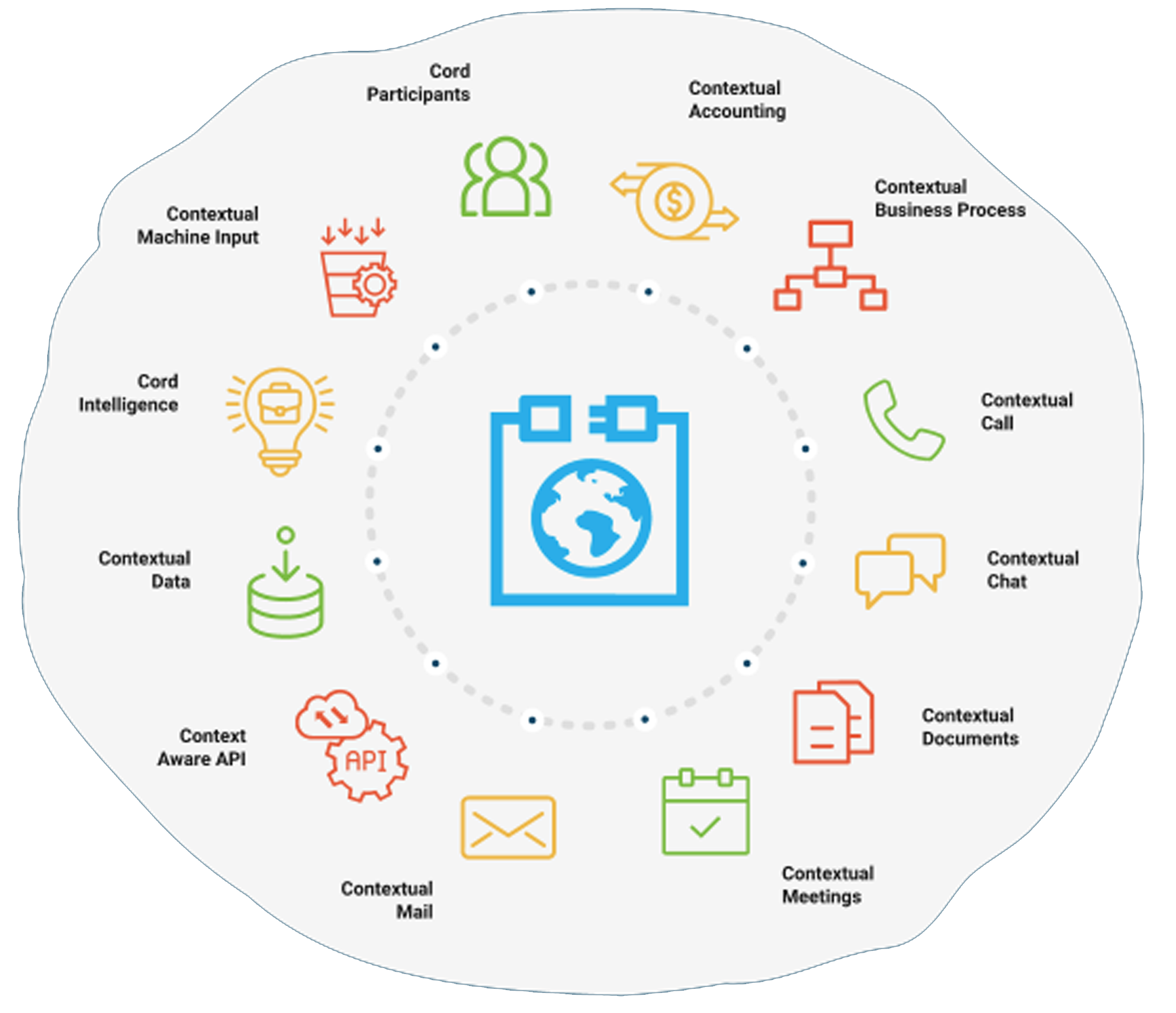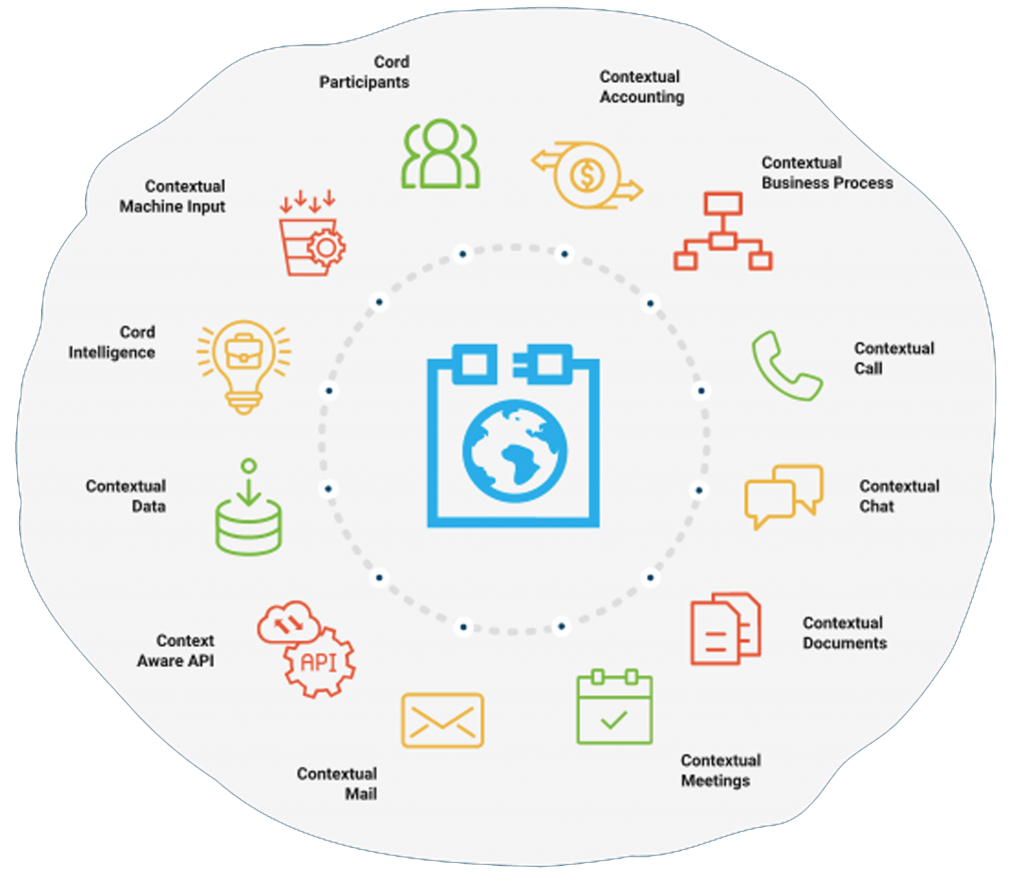 Remove The Mess Of BPM, CRM, BPM & Cooperation Software. Use The Quick, Affordable, And Efficient Cordis Contextual Framework
Business Systems Are Quite Difficult
To Use And Can Be Very Costly
We Employ Contextual Thinking To Conduct The Three Special Paradigm Shifts.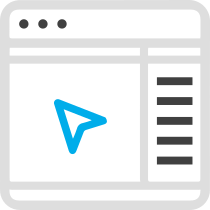 01.
A Single Tool To Create A Business System Beyond Industries, With No Loss For Possession.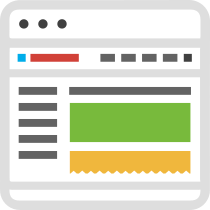 02.
Uniform Experiences For Every User; Throughout Different Segments And Industries.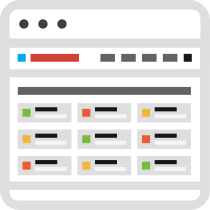 03.
Internet Of Business (IoB) Encouraging Smooth Process Of Contextual Data Through B2B And B2C System.
Typical Business Systems Are Inflexible, Obscure And, Entirely Complicated To Control
This ineptitude can be traced back to their Tri-layered make-up. Contextual Thinking uses authentic creativity to construct modern software. Gauging a system based on an inflexible system that does not incorporate upgradable components is nearly impossible.
Present-day technology equipment features upgradable components within the memory units, which are simply identifiable, and upgradable solutions have been created based on them. Softwares, on the other hand, are mostly created as one inflexible construction utilizing a three-tier design. The inner pieces don't connect with the end product as an upgradable construction unit.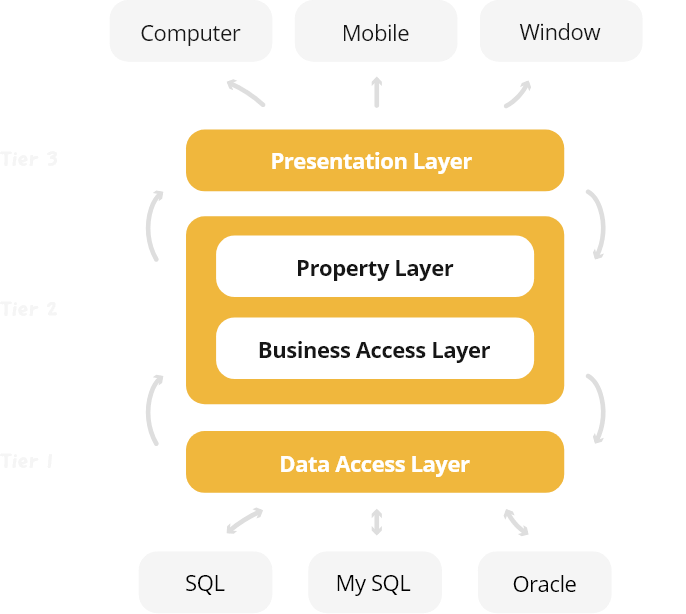 Cells are a reproducible setup and the essential basis of all beings.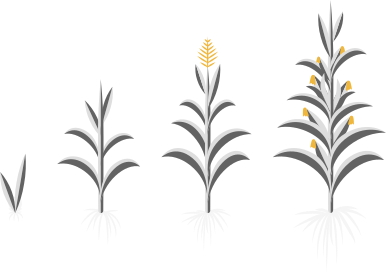 Countless cells form a life. Are we aware of the reproducible and dynamic layout of traditional frameworks as a crucial building element of every life? The essential elements relate to achieving the range from the encounter of a young child and its process of maturity into adulthood.
Documentation? Customer forms? Components? Collective information?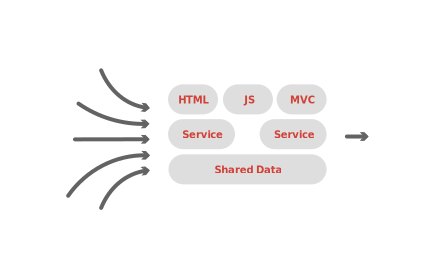 Looking at it from an engineering aspect, would you catch on to repetitive and dynamic elements in your company's system? Since they are stone slabs by nature. They can't be referred to as a dynamic building element.
A careful observation offers a peek into the coming software. We can expose context to be the reciprocal associating link between all existing organizational elements.
Additionally, with no suitable business setup, each remains entirely unimportant to the customer. Every existing arranging layout does not offer setup into its documentation. Company clients are required to arrive at a clear decision in CRM, ERP systems, and various cooperation elements to achieve the setup of data. The prevention of setup from the framework causes it to become complicated and expensive. Company clients depend on their recollection to recall arranging the certain circumstance. Establishments that make use of these particular Non-Contextual systems difficulties to shift together.
A Business Can Be Simplified Into An Amalgamation Of Managing, Funding And Contributing Contexts. The Main Component Of Business Is Context. Context Is Essentially Then An Upgradable Construction
Conceptual information, records, conversations, voice, emails, conclusions, financing, and assignments become the main elements & inner make-up within the fundamental construction components of a business context.
Businesses can be divided into large and small inter-connected contexts with the help of Contextual Thinking. These might affect one another throughout functions and exhibit the ever-changing business environment. A substructure of this type that assists the organization of different business contexts allowing managers to determine the connection between different contexts is referred to as Contextual Framework (CF).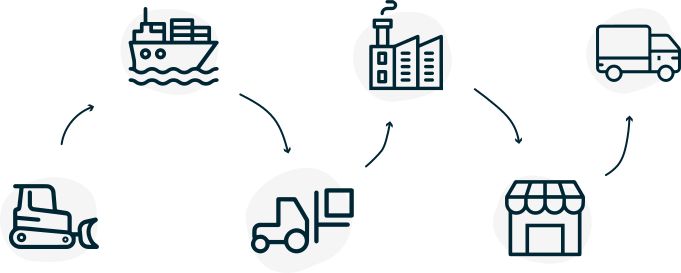 All the interpreted contexts within CF have incorporated inter and intra context abilities for information and procedure estimation in addition to the required supplying of cooperation features. All elements of a business can be easily digitized by using a Contextual Framework. The contexts function as an agent of change for businesses and they collaborate with each other in harmony to create enhanced sources of revenue for everyone involved in the business.
The Genuine Automation Framework For Lean Six Sigma Businesses
Modify your Organization's Operation with Lean Six Sigma Principles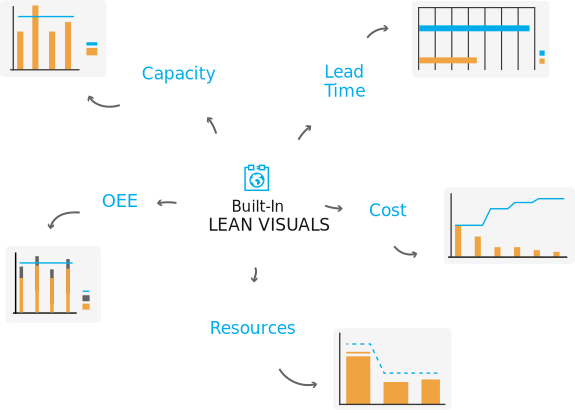 Contextual Framework (CF) allows you to handle business management at the most basic level of all labor done by the team throughout different Value Creation Cycles in your work. The DMAIC enhancement patterns need adaptable technology in the base of the business. With Contextual Framework, you can improve and enhance your business constantly and get rid of any wastage within the procedure while boosting product quality.
Within the Value Creation Process, a myriad of collaborators of a business are part of this, seeking and directing product and servicing quality; from producing negotiatory value results to providing the finished value. The asked for product is a challenging analytical and association issue where every Value packet requires handling via Lean Six Sigma industry levels.
CF offers business management by bringing together the whole Value Creation Packets to a unified Contextual Cord via the fundamental business circumstances. The Contextual Cord created the fresh basis for all calculations, settlements, and cooperations resulting in it being simpler, and easily manageable.
The Contextual Cords within CF Technology offers a solid base to put into use statistical commands and make scrutinizable archival supervisory action assets for constant business enhancement in a smooth manner. The business philosophy and procedure may change with time, the business context stays constant in its formation. By offering changeable business philosophy and information structure, CF allows managers to enhance the software as their business enhances.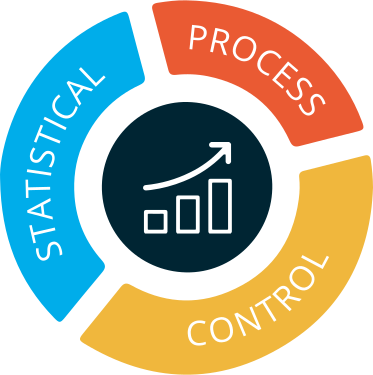 Business As An Ecosystem Platform
Business Is A System Of Connections Contexts Above Which Value Is Traded
A Business functions in various relationship contexts such as Suppliers, Customers, Distributors, Employees, and Government.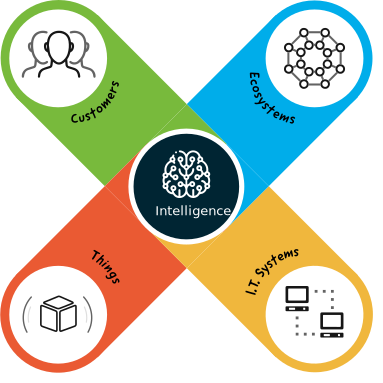 Business is the main center within its Relationship Network, every relationship is at the border in the network. This center interacts with its edges or borders via trade of service and products within corresponding relationship conditions.
The Business procedures, within the manufacturing and trade context, over every product and service is complicated due to different shares and varying impacts of every relationship and prior business accomplishments. The relationship contexts within the system affect the exchange and manufacturing of products and services in the present operational procedures and the other way round. This connection and interactivity of different contributors in a Business Network are Tense, Unreliable, Complicated, and Unclear.
The present non-contextual software does not respond rapidly and immediately to the evolving requirements of the business in the Platform age. Contextual Framework offers the network framework to face the VUCA requirements of the Platform ambitions of the enterprise.
CF, depending on the Contextual Network structure of the enterprise, causes the Software to be sturdy and each shift in the business situation brings durability to the Platform. Contextual Framework develops the Business Software over time in addition to lowering the cost of Platform improvement to a large extent.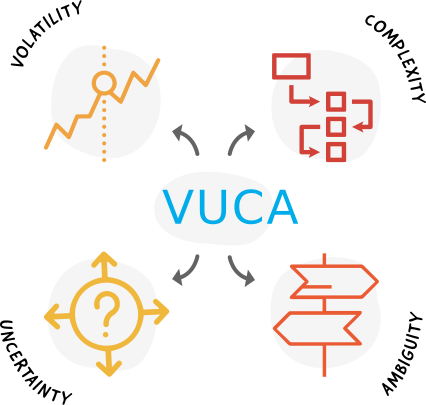 Why Single User Experience?
A Single Solution To All Your Automation Needs
The distinct contextual framework is legally registered since 2016 as "Value Creation Automation (VCA)"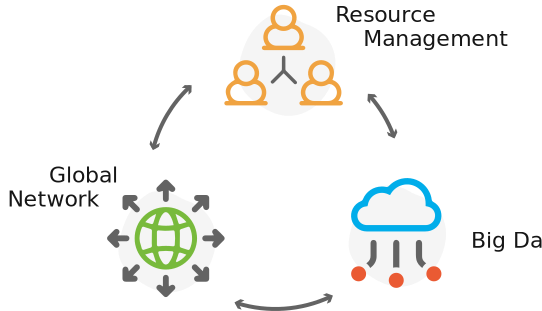 When using Monolith ERPs, business managers have to get around various routes to get to the ideal means of entering data needed in various business situations. This route or movement acts as a means for users to reach data. With the development of business, the quantity of these navigation or path keys as well as data multiplies drastically in Non-contextual softwares. A human only has the capacity to keep in mind 10-15 frequently used keys while forgetting hundreds of other ones.
These days Monolithic Software s negatively affecting business due to license costs and they also do not provide RoI from the myriads of unutilized keys. Simplification is almost impossible t get with non-contextual systems. With the present high staff member turnover rates, businesses require just one key to deal with every software requirement. The majority of business softwares are 4% less usable since they are not user-friendly which makes them complicated for users. This needs to be changed.
Contextual Framework is the answer to every issue regarding software use. It offers uniformity in layout and method of use for all users throughout all divisions and uses inside the Business. Uniform user experience aids in running the outer business environment smoothly owing to its information movability.
Adding external shareholders results in faster V2B engagements and smooth connections with suppliers, consumers, and the government.
A uniform user experience is plain but impactful; allowing an evolving system with just one button to deal with every business digitization complication. Whether it be Facebook or Apple, a uniform user experience is the source of a global digital revolution. Get a uniform user experience to acquire a digital makeover of your business.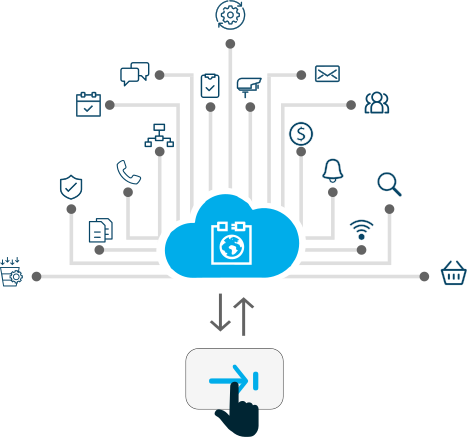 One GUI Ux of Windows led the Personal Computer (PC) Revolution.

One iPhone Ux made Mobile Computing worldwide.

One Google Ux made browning hassle-free for everyone.

One GUI Ux of Windows led the Personal Computer (PC) Revolution.
A Uniform User Experience Is The Answer To Worldwide Digital Change. Welcome The Single User Experience To Acquire A Digital Enhancement Of Your Business's Landscape.
Use Enterprise Ai To Advance Your Business And Prepare It For The Future!
Do You Arrange Data For Your Business Context Of Interest (CoI)?
Getting a data set ready for a particular Machine Learning application will help prepare your business for Ai. However, is your present technological setup able to assist you in bringing together different data points throughout multiple software constituents such as document maintenance systems, BI Tools, CRM, BPM, chat programs, voice systems, and ERP Modules?
Contextual Documenting Of Integrative Data Is A Logical Outcome Establishing A Powerful Basis Of Required Data Collections For Machine Training
Context should be the basis of software groundwork to allow you to make use of Ai for your business. Common sense cannot be trained and similar learning data sets cannot be provided since they are recognized by all humans. However, one solution for this is the Contextual Framework as this shrinks any chances of ML application to a large extent.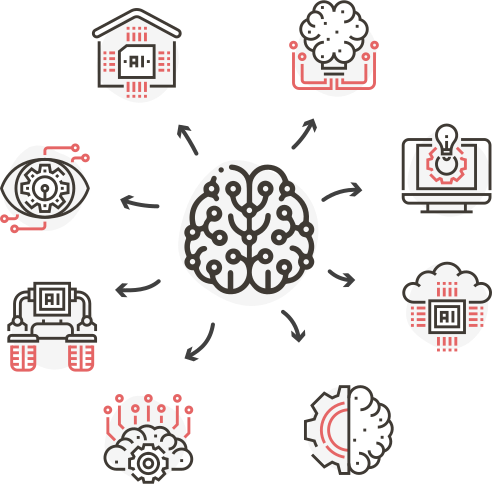 Contextual Framework offers the all-embracing system for every business task and collects 360 degrees in all conditions of interest. Machines can make use of extreme efforts to aid humans in particular conditions that would probably be ineffective in other business situations.AI and ML are extremely effective in limited and controlled systems with the rise of contextual cord.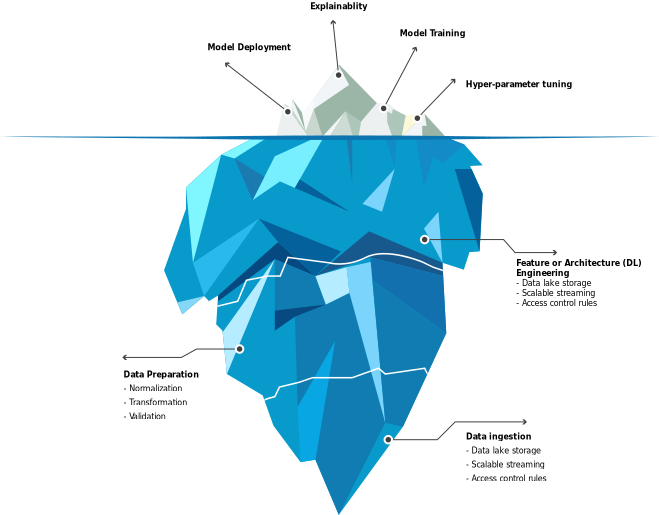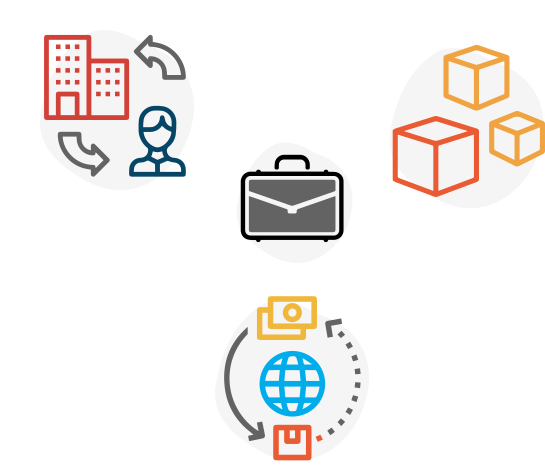 Contextual Framework Is An Ideal Basis For Ai Aimed For Business
It doesn't just offer a foundation for machine learning, it even aids in the direction of the data exploration stage by offering an underlying composition for all that falls in the situation of interest. Machines utilize extreme force which is not applicable for normal business situations but works effectively in bounded circumstances such as that of contextual cord.
Internet Of Business (IoB)
If Your Business Is At The Middle of The Internet of Business, Success Will Be Guaranteed; You'll Need To Go Over The Three Main Elements Prior To Your Business Activating The Network Effect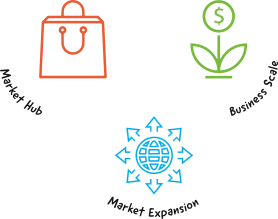 IoB allows businesses to become strong to face the VUCA market via a Contextual B2B AND B2C smooth system. IoB grips the three main elements of Contextual Framework to activate a Network Effect to transform your business into a complete programme. Market Hub Business Scale Market Expansion allows executives to boost the revenue means even more via strengthening the system joined to their level in order to purchase and sell merchandise and services.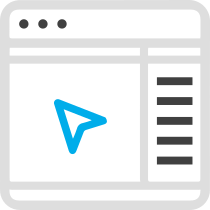 You need to use plain and universal components in order to have the perfect and most ideal base for your business. And while IoB will keep evolving, complication becomes inevitable. Therefore, if your information structure is complicated, to begin with, scalability will become an issue in the future.
Contextual Cord is comparable to the CAT5 Cord, but for the world of business. It can lead to the processing of any calculable data which can then create the foundations for your virtual business.
Acquisitive programming and Relational information arrangement are a complicated basis that won't allow you to profit off of IoB and the rigid environment of VUCA market.
Contextual Cord leads the innate pattern change by acting as a basis for applications and leads the way for your business to develop and change to meet market demands. IoB guarantees strength to any business.
A uniform user encounter can simply be spread verbally. Uniform user experience grows much rapidly and links the different departments and staff members in no time. Contextual Framework presents a single user experience that s easily applied throughout all departments and business environments. With this, you can also maintain certain interactions within your business's system and be able to ease that process.
Utilization of one structure must begin by resolving intra business issues initially prior to extending to the outer environment turning your business into a center of internet trade.
ERP's depending on the menu aren't in accordance with the Network approach since it shifts position along with its purposes. While the business system expands and complicates; the disintegrated functions change into 1000 various user forms with various navigation routes.
An easy Context-based layout along with one point of action eases the complicated business system and aids in its progress.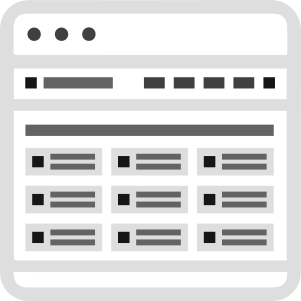 All businesses desire to communicate smoothly with each other for the purpose of making sales and purchases and manufacturing. Within these connections, all association begins with the contexts linking buying and selling. However, all this accommodated physically via fragmented systems.
A buying condition exists in another business for every selling condition within your business. This context is an essential combination that should accommodate each other via a suitable technological structure
.
CF easily brings together your contexts and allows for smooth movement of data throughout a system. Context pairing simplifies the advancement of progress data at the same time and activates movement in every single business network leading to lowered transaction expenditure. Your business can then combine the scattered market to form a personal IoB.
Using IoB in your business environment brings down the expenditure of functioning and removes dangers related to business. Additionally, it combines businesses in extremely compact communication models which results in better positioning and development of business.
Value Creation Automation (VCA) Within Context?
Complex Coordination: Contextual Cord
Context is to business what cell is to life. It is the basic structure and functional center of business. Businesses thrive by presenting the market with worth and quality. The value creation cycle takes place inside a context prior to being sent to the consumer. All value made in reputable brands goes through a quality check from multiple management outlooks. Contextual Framework gives you everything via VCA to inspect deviation in all work value packets along with different outlooks and brings together the entire value packets in the form of a contextual cord for simple analysis and cooperation.
Contextual Framework lays a strong foundation for the new batch of applications that needs detailed collaboration of various technological elements. Each element, be its calculation, communication, documentation, or procedure digitization are already present. However, these are not properly executed and are complicated to utilize. It requires years, multiple product licenses, and complicated combinations to acquire which CF can provide it in a matter of a week and that too with no license expenditure.
Contextual Framework has a myriad of complicated technological components combined to allow businesses to acquire boosted efficiency and better control.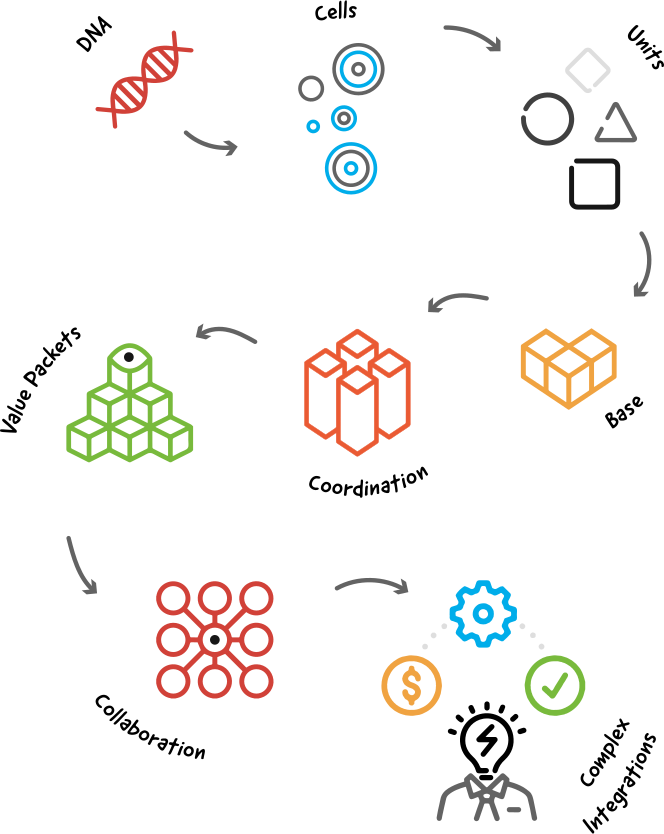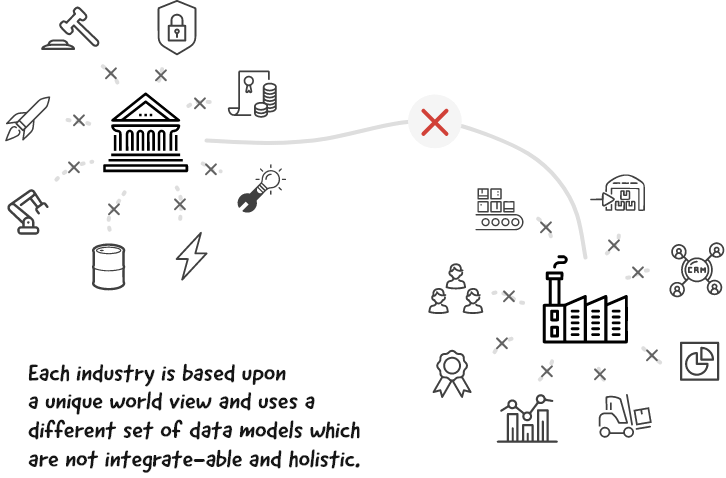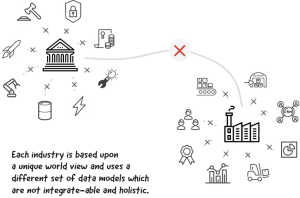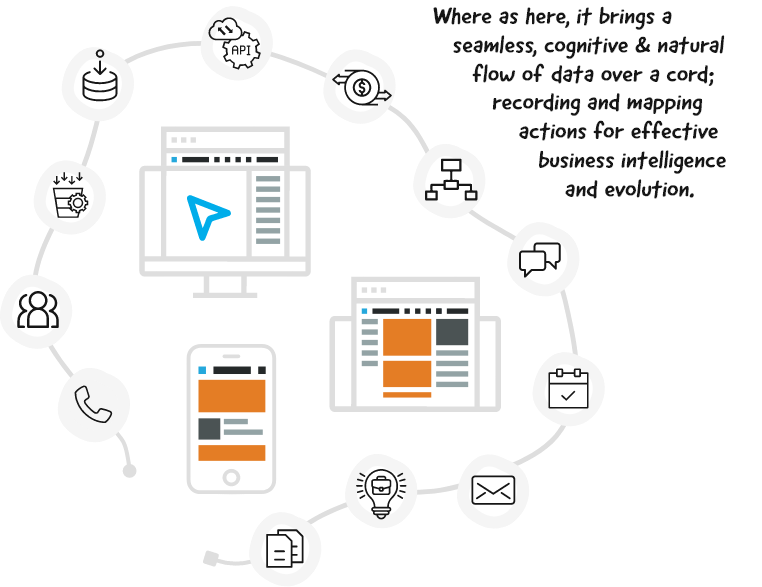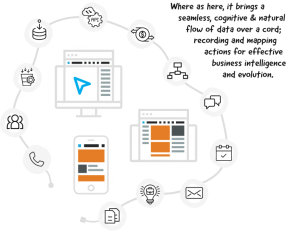 Contextual Framework Is Interesting
Walking is a developing occurrence, and it is quite new and a result of the Synergetic interaction of springs with two different legs.
We can put it this way that separate synergetic interactions brought together result in New Phenomenons. Therefore, you get nothing when you study the constituents of traditional via the reductionist technique.
The restricted system will not let you know international arrangements. They're a contrasting consolidation level. You have to learn the communications connecting the different business systems available; the way they connect with one another within a system and the way they interdependently act within relations.

Contextual Framework presents walking in comparison to complicated skipping via enterprise structures. Fresh developing behavior that is easy for users is generated when unified context presents the potentiality of voice call, communications, calculations in a collaborative way.
A combination of Contextual Framework and Internet of Business gives rise to a fresh new whole that is superior compared to a collection of its constituents.
Business Administrators Require Power And Enhancement Of All Value Flow Inside The Business Via Different Management Angles. The Most Ideal Technology For Business Is One That Assists In Bringing Together And Covers Every Management Outlooks With The Most Amount Of Control And Also Allow The Freedom For Making Changes
Contextual Technology gives you just this and gives managers to have full power over the Value Creation Cycle right from theory to the last delivery via various outlooks and helps the business progress systematically.
The mindset of the management shifts with the evolving business situations within the market. Contextual Framework assists the tweaking and reshaping of all authority and business conduct in the shifting market; so that it remains side by side with its market gameplan.
Business focal point changes through various contexts. Highly flexibility is required when it comes to technology to encourage change in quality based on different situations. Contextual Framework encourages this shift in the focal point of business from positions where every change is crucial to standard and business. CF encompasses every distinct situation by allowing management power to improve based on different business contexts.

Time Management

Cost Control

Quality

Integration

Communication Gap

Risk Occurrence

Just In Time

Human Resource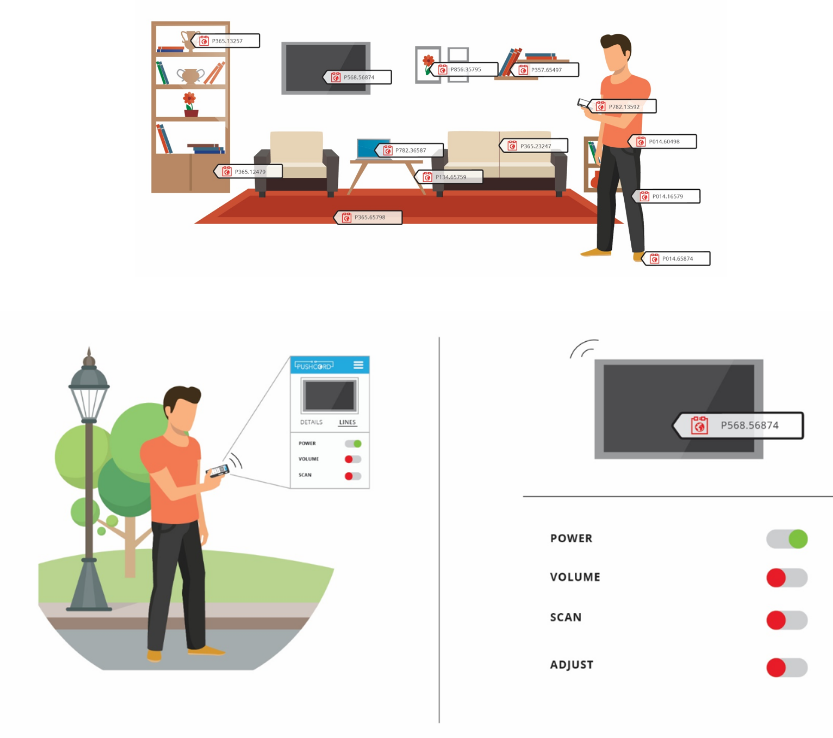 Making IoT Function Dependently
Cordis utilizes Contextual Framework to aid you in improving IoT that you incorporate in your business by merging them within the correct business context and activating mechanical and human decision-making spontaneously.
One IoT tool might be applicable in various business contexts simultaneously; CF acquires this in an affordable and progress-friendly manner. Sensors are merely unintelligent machines that with zero contextual unification only recognize data and then throw it into server records.
Contextual Framework Technology gives you what you need to force data over various contexts spontaneously that activates various business patterns depending on the structured contextual nature of the business. The contextual framework naturally has a data-sharing ability along with affecting other contexts within the business interactively.
The business executives can simply set up a domino effect of movements on the sensor limits. CF assists in pulling data in a smart context; therefore gives life to inert sensors.
RenDanHeyi (3E Model) & Internet of Business
Present-day business does not require an employee to be limited to his position. It encourages him to compete for a higher and better position by embodying the intrapreneurial frame of mind
The effective framework of Haier shows us that the future means the deblocking of organizations to form a web of Micro-enterprises inside the brand as the main company. The unique selling points and consumer-centered Intrapreneur of each of these micro-enterprises are what lead them. The 4000 ecosystem micro-enterprises accommodating one another in the internet of business, made from the unblocking of the brand, is what caused Zhang's success.
Contextual Framework along with the Internet of Business is the main technological structure that gave the answer to the problems of dissociated organizations with interconnecting businesses in its ecosystem brand. The future progress of a business is dependent on properly functioning as an Ecosystem brand of micro-businesses. The dissociated organizations function as Rainforests since they have components that die out while new ones grow which makes them evolve and thrive.
This type of brand would suffocate because of the monolithic complications of the unbending non-contextual structure of business technologies. Because the ecosystem is centered around consumers and the market is ever-changing; there will always be shifts and changes within the micro-enterprises.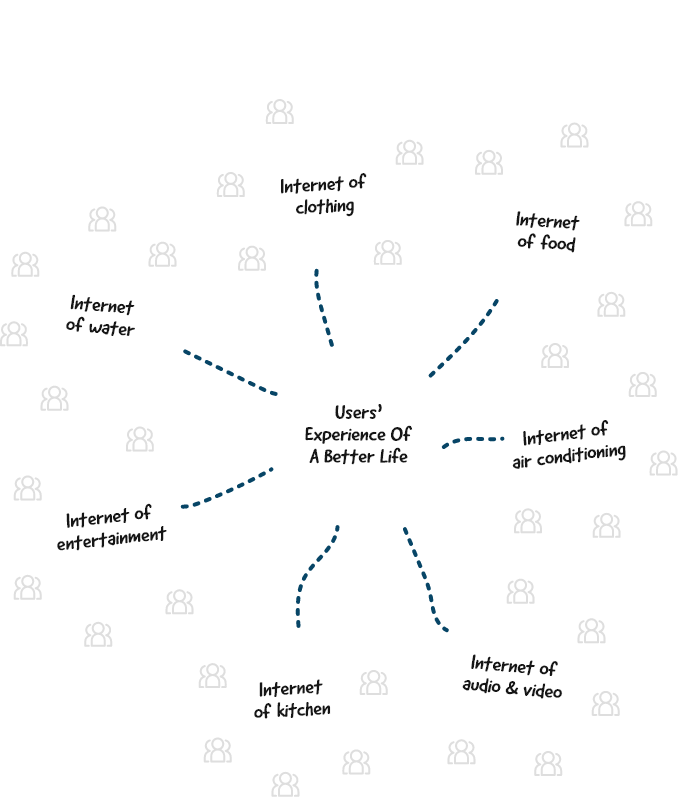 The Present-day Enterprise Automation Is Complicated, Unreliable, And Inflexible. Maintaining This Type of Complication For Regular Business Operations Is Costly. Utilizing Business Technology Has Now Become The Rule Of Only Wealthy Businesses
The rise of PC and mobile computing has caused the influence of personal computing to reach people all over the globe. Unicorn platform businesses have benefited from this opportunity and have attempted to infiltrate the market. The technologically advanced entry barrier is the dominant means for the Unicorns to rule over the market.
The SME's within every industry are threatened because of the disparity of computing abilities as compared to money-backed Platform businesses that can handle complicated technology piles. The pricey licenses and complicated integrations have negatively affected the world of entrepreneurship.
Contextual Framework guides the world of business to a fresh age of business technology that touches 7 billion people.
Contextual Framework helps with the complication of the requirements of present-day entrepreneurs by presenting a user-friendly, dynamic, and lego-block-like fix to aid the business ecosystem to flourish in the complex and changing world of VUCA. We seek to pay more attention to business stacks. Contextual Framework presents a single device; One User Experience to create an integrated world. The fast movers and quick learners will only benefit from the fresh CF technology and Internet of Business.
Contextual Framework is joining the global market into a closely connected structure, one where all businesses progress to become platforms of their own and attract large amounts of traffic within their own internet of business. We are seeing businesses that are smaller in size such as barbers, plumbing businesses, and even restaurants advance in the direction of integration. This way they work as a place for interconnected services and products from different vendors functioning via cross-sales.
CF allows the linking of B2B AND B2C businesses to yours along with buying and selling items and service ones relatedly. Contextual correspondence and communications are superior, more rapid, and affordable to allow your business's progress in dynamic ways.
Every single product and service can be utilized to improve collaboration from selected collaborators smoothly. The contextual collaboration is then utilized for fresh suggested unified products and services leading the way for a world of new findings and business with customers. Even though a product and service is extremely handy and practical; it gets buried under the countless piles of other ones. Contextual Assistance makes product significance easy and activates a new phase of change and competitive economies.
Amazon and Alibaba were the very first ones to benefit from the age of www internet. There are also first-mover businesses to benefit from the Contextual Framework and Internet of Business to be the first to guide the future.
Our Aim Is To Standardize Technology
Cordis Is Committed To Bringing Digital Autonomy To Businesses
We aim to authorize all businesses with a fresh surge of computing power. Therefore, we constantly create methods to enhance our financial designs to regularize Technology. We do not cost when a business instructs its employees to train and utilize CF technology.

Unlimited Users

No Hidden Costs

Cloud Instance Available @ Monthly Pricing.

Setting Up Support Available @ One Time Cost.
Get PriceMatch For A Year Of Working Within Every Section
Easily Shift To In-office AT Any Moment With Zero Hassle Free Of Charge Appointment
Apply To Get A Workability Check Of Your Business With No Charges And Receive An Immediate Offer To Get A Drastic Digitized Makeover!