Restaurant Management Software
Restaurant Management solutions catering to efficient and streamlined food-business operations to help your eatery become smooth, up, and running
A restaurant management system is a software specifically designed to cater the food-service industry. A system that specializes in streamlining food-business operations to set up efficient management strategies for food-service providers.
Restaurant Management Software to streamline operations so you're always aligned and never behind!
Management solutions that are an essential facet to a successfully running food service
Systems categorically designed for improving restaurant's day to day operations. Aligned with software applications, restaurant management systems assist in simplifying and managing regular tasks from sales, staff, schedules, inventories, software as well as hardware. All types of food businesses ranging from restaurants, bakery, buffet service, cafe, diner, fast-food, food truck, sandwich bar, ice-cream parlor, or bistro can be improved by a restaurant management system.
Apart from streamlining everyday business operations, a restaurant management software also helps identifying bottlenecks and inconsistencies that allow the user to further organize the business. A multi-faceted system that provides automation for all tedious tasks such as accounting, data entry, employee scheduling, inventory control, and meal ordering.
Project handling at its epitome! Smooth and frequent with Top Business Process Management Software!
Easy configuration options for menu and pricing, to assist making quick changes, anywhere.
Restaurant management software allows the access to records of sales, that help the business make better-informed, analyzed decisions to benefit business profit.
Restaurant management system offers comprehensive tax reports, that ensure record keeping of all compliant tax laws, and requirements.
Include par-level inventory control and purchase order capabilities that assist in making apt decisions such as: deducting sold products from the inventory and restock from food venders according to requirements.
A key centralized process, crucial for an eatery's resource planning system, to optimize essential lists of manufacturing products.
Customer-relationship Management
An efficient CRM module assist in preserving customer loyalty and relationships. Personalized marketing tactic can be beneficial to entail customer retention, physically and virtually.
Restaurant pos systems offer efficient features such as: Employee hours tracking and employee scheduling to expand the security of your business and employees.
Via detailed reports, businesses can achieve efficient solutions backed by data, to curb discrepancies and inefficiencies that would exponentially assist in overall business growth.
No more offline operations, Cloud-based facility, authorizes the user to obtain data from remote servers instead of local ones.
Restaurant management system benefits
Sow your trust in a management software to reap your benefit for a successfully running food business
Streamlined processes will prove beneficial for organizing and supervising process.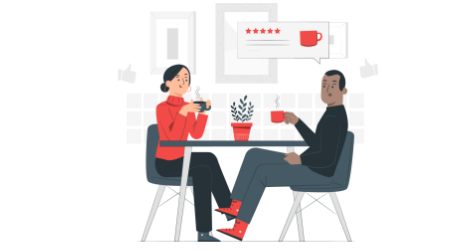 Improved customer experience
Restaurant management software optimizes process not just for users, but also for customers, acting as a channel for convenience and scheduling made easy.
Employee scheduling process will immediately cut labor cost, saving bulk of money for the restaurant.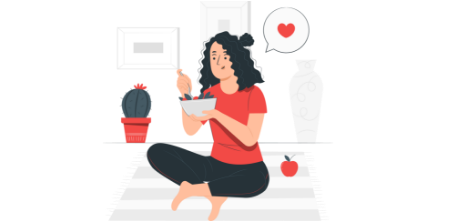 Effective management strategies regulate customer feedback, backed by data that assist in improving customer services, leading to customer loyalty.
Improvised Unique features
Restaurant management software also customizes the user's business needs such as advertising campaigns, gift cards etc.
Restaurant management solutions to all types of food-service industries
A futuristic approach is much needed to structure a restaurant's day to day management ordeals
Get in touch to learn about RMS process
Sign up to find out what we have more in store!