Production Management System
Manage your production better by using a Production Management System
Due to its user-friendly and beneficial features, Production Management Systems play a significant role in business. Users can manage and supervise the production of batches using this tool. It also helps companies develop plans for future products, which are then implemented in the real world.
What is Product Information Management Software?
Oversee assigned projects and enhance team collaboration using the Production Management System
Any organization or business needs to have this production management software to create and improve products. It also allows managing organizational operations more efficiently through a systematic way to collect ideas and keep track of the progress and development of a company's products. Furthermore, prioritizing tasks makes it easier for the product development team to complete projects throughout the process.
Moreover, the Production Management System facilitates task management and projects by offering easy-to-access reports so that companies can track their manufacturing processes.
It allows for planning the production of product batches and controls all tasks that are part of manufacturing a product, all while guaranteeing quality and improvement. Thus, the Production Management System is suitable for almost every industry. Additionally, with this software, teams can stay guided and focused, making the very complicated and tangled product development process very manageable and leading to the finished product.
Production Management System features
Use Production Management System to streamline product development
With the Production Management System, you are always up-to-date about what's happening in the production process.
It assists in production dispatch because of the visual tools that allow the production process to continue seamlessly.
This production system allows hassle-free managing of inventory as well as releasing of stock after batch production.
Businesses can also set up multiple costing procedures via this production software, and they can deliver batches online.
Worksheets are focused on particular tasks with this software, helping teams to better define their next steps.
It improves products, updates manufacturing practices, & utilizes all resources efficiently to enable customer satisfaction.
Benefits of Production Management Software
An effective Production Management System amplifies ideas, increases progress, and delivers better results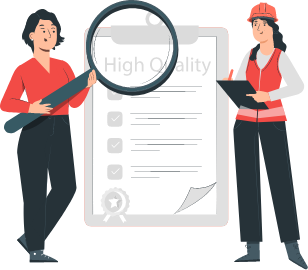 A better strategy results in better planning, task delegation, and increased productivity, which leads to high-quality products.
This system makes product development more efficient by automating tasks that are essential to the process.
Effective decision making
With a Production Management System, users can gain full control from start to finish of production, resulting in better decisions.
Resource utilization with production software is maximized along with time efficiency, ultimately resulting in little waste.
Multi-industry Production Management System
Production Management Systems are advantageous for the following industries:
Interested in a Production Management System?
For more information about our top-tier Production Management System, connect with us Now!