Audit Management Software
Standardize your business audit processes with the Best Audit Management Software.
Audit management system provides primary tools for businesses to simplify the audit processes from planning to perform an audit. It provides an easy and more efficient way to perform the most challenging and complex audits. It automates the audit life cycle by cutting time and efforts to conduct an audit.
Why should you have an Audit Software system?
A digitized solution to handle each & every aspect of the audit process efficiently.
Audits and inspections take too long due to a poorly developed system. Nowadays, auditors and inspectors have adapted an Audit System that can automate repetitive audits and inspections with a speedup process and improved results.
Advanced audit software creates an opportunity to manage important compliance tasks in less time while increasing productivity of the overall process. Companies are now capable enough to use annotation, corrective & preventive actions and generate audit reports faster than ever. The Best Audit Software tracking software encompasses enhanced features that help to uncover the weak points and blindspots of the businesses, which can be addressed. Right audit software can reduce risk, security and automate the process of conducting new audits. It elevates collaboration and communication of the team to efficiently manage an audit. It can integrate with the document control system to ensure users' access to important audit program documentation at required time.
Cloud Based Audit Software can be adopted by the compliance team to arrange and run audits with risk identification. Due to connectivity of software to mobile make teams more connected, hence provide a greater productive experience.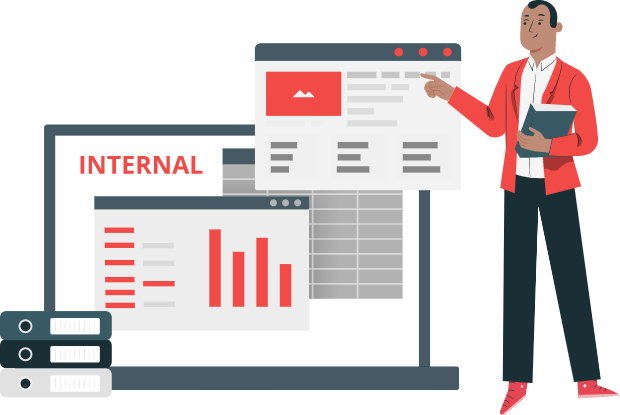 Cloud-based Audit Software features
Streamline, Centralize & Automate the process of conducting new audits with Audit Management System
Internal audit software helps organizations to manage audit planning, scheduling and data for audit processing in one comprehensive system.
Proactive with effective risk management and provides insights into government regulations and potential issues to reduce the risk of non-compliance.
Audit Software helps in compliance management by meeting the requirements to comply with government & industry regulations for ongoing auditing.
Audit information management system has built-in features: email, notifications, alerts, risk management procedures, report generation and offline audit potential.
IT audit software offers form handling to allow you to customize forms and make audit tasks time-efficient and easier.
Quality audit software maintains audit checklists, allocates tasks for individuals, identifies improvement needed areas, & process implementation for corrective actions.
Organizations can track old audit findings, audit reports and can have preventive actions for the sake of continuous improvement.
Benefits of Implementing Online Audit Management System
Audit Management Software is a streamlined, rich-featured based, cost-effective auditing tool.
Copy audits in no time, eventually improves the performance, reduces human error, minimizes time spent and boosts company's productivity.
As the audit is completed, the auditor can have a report having a list of issues and help to take measures to remain compliant.
It supports all types of audits and allows you to customize how you would prefer to deliver and view information to ensure enhanced quality.
Lets authorized staff access the crucial information and store previous audits compared with current audits. Hence, empowers productivity and saves time.
Industry-specific Audit Software Programs
Internal Audit management system provides effective visibility into audit plans for all types of industries.
Construction & Real Estate
Construction & Real Estate
Say goodbye to old paper-based auditing & hello to the Audit management system!!
Get started without further delay. Book your order now!!