Run your food delivery business seriously and successfully with the Online Food Ordering System
The Online Takeaway Ordering System accommodates your every demand for food ordering service. It automates much of the delivery management process with its key features and offers a variety of menus and restaurants along with an effective search engine. Expand your delivery zone and reach out to more customers conveniently.
Pricing starts as low as
$ 18 / Month
Optimize the Food Delivery Software
Use the best food delivery system and deliver orders to the client doorstep
The all-in-one Food Delivery Software enables restaurants and food chains to make the online ordering process more comfortable and easy for their clients. Users can order their required food from a specific restaurant and you can provide on-demand delivery to the customers without taking much time. Moreover, by integrating with social media applications the online food ordering system automates the marketing and turns online visitors into regular food clients. No matter how many customers visit your website or program, the system will always be ready to take unlimited orders and pass them to the kitchen for timely preparation. You won't have to worry about payments as the system is integration-friendly with POS systems to offer flexible payment methods without any hassle.
Restaurants and food businesses are opting for Online Food Ordering System as it has relatively easy steps for ordering and great options for customers at home or offices. The computerized program helps kitchens to prepare orders more accurately and faster while reducing manual administration tasks to enhance overall efficiency. Keeping inventory stock up-to-date and tracking orders is more convenient for restaurants and customers. The primary goal is to keep the food delivery business running with multiple choices for customers.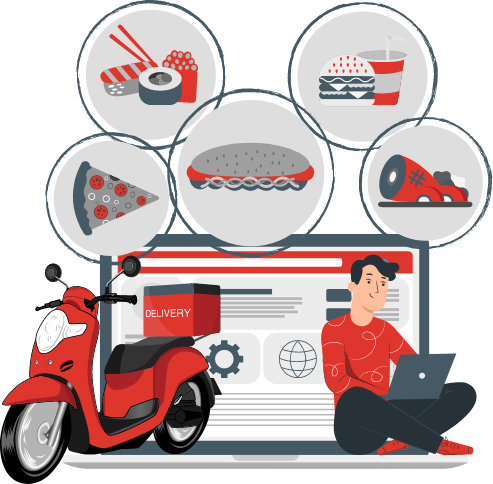 Features of Food Delivery System
Online Food Ordering System with standout features is a perfect fit for the restaurants business
Benefits of Food Delivery System
Experience the benefits of the Food Delivery System with your first online order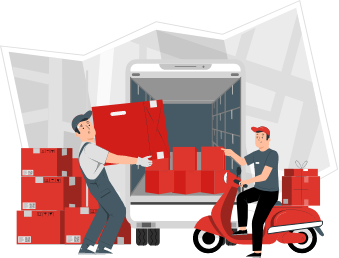 Accept and manage multiple online food orders from your front desk, deliver food at the right address without any difficulty.
Increase your profit as The digital program works 24/7 for your brand, avoids the traditional ordering system.
It is easy for customers to look for everything on one platform and you can meet more crowds.
You don't have to reach out to everyone physically, social media can do free advertising for you.
Revolutionizing the takeaway industry
Implementing the software technology in the following can boost customer experience and grow your business:
Entertainment & Recreation
Choose the delivery software today!
Sign Up Now! Try the unlimited features and customization options for your food delivery business