Whether it is a burger joint, or Ice-cream parlor, Cloud based Quick service restaurant software does it all
Simplifying day to day tasks in your food chains business, improved efficient operations with profit in sales, is reported through Quick service restaurant software
Usage of Cloud based Quick service restaurant software for your fast-food burger joints, pizzerias and Ice-cream parlors
Ensuring strong durable features with Cloud based management system that makes the fast-food chains run smoothly with minimum Queues and growth in the business
With QSR software, a more convenient and smarter way of handling the stocks of the kitchen items and regulate them
according to the restaurant needs. Also providing option for speeding up the ordering food process by quick tab menu, along
with customizable orders.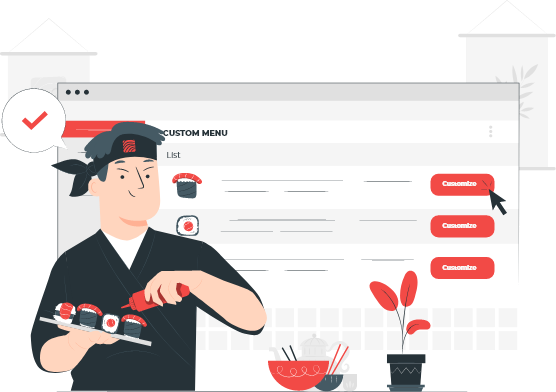 With Quick Restaurant management software, it is easier to sync all the data automatically in central database, so whether it is a specific ice-cream flavor or sauce for your sandwich, multiple order can be compiled in one platform.
POS management system in cloud data base allows the customers to track the location of their order through usage of google map, the history of orders can also be reclaimed.
Through Quick service restaurant software, promote your fast food and quick service restaurants
Sign up for free demo now and be able to use the features of Cloud based Quick service restaurants!