Restaurant Management Software
Simplify Your Food-Businesses operations with precisely designed Restaurant Management Solutions & expand its reach smoothly & subtly
A software shaped to uphold the significance that comes in operating the food industry! Restaurant Management System integrates everything that is required to set up ingenious management strategies in restaurants.
Pricing starts as low as
BHD 11 / Month
Restaurant Management Software helps you in managing orders & deliveries, and payments efficiently!
Management is key to your restaurant's success! Make it quick & responsive with a restaurant management system
A restaurant management system is designed to cater to the needs of everyday operations swiftly. Integrating software applications provides you the most straightforward management tools to regulate daily tasks while engaging each facet under a single domain of restaurant management software. So whether you own a restaurant, bakery, buffet, coffee cafe or ice-cream parlor, or a full-proof bistro, you can improve your workplace productivity with it.
Besides this, It helps you recognize the hurdles and loopholes in your management system to sort the issue before it prevails. With that multi-tasking system, you can manage all of your accounting, data entry, and time-scheduling tasks to inventory control and placing an order with no hassle.
Required features to uplift efficiency in operations
Restaurant management system benefits
Trusting in management software harvests your benefits in order to hold a thriving food business
A smooth and innovative process will prove to be an ingenious system to hold functions profoundly.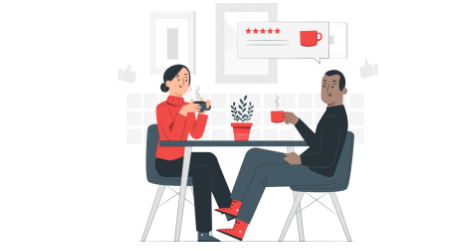 Improved customer experience
The optimization in restaurant pos is not just confined to the operators; in fact, it improves customer experience and their relationships with the operator.
A wallet-friendly investment that reduces the labor cost when you schedule employees.
Top-notch management strategies optimize customer feedback – the data analysis helps bring fruitful improvement to gain customer loyalty.
Improvised Unique features
A custom-fit restaurant management solution helps you formulate advertisements, campaigns, and gift cards tailored to your restaurant needs.
A system solution designed to serve food industries & optimizes its growth/operations
Day-to-day dealing was made easy with this structured restaurant management software
Want to know more about RMS? Dial us today!
Are you looking for more? You are requested to sign up here!
Inventory Management Software FAQs
Business Process Management Software Blogs